Leon's Photo Albums
Thank you for visiting Leon's Website, please feel free to explore the pages available.
This area has been created so that family and friends can view the photographs in private.
We hope that this does not offend, but it was felt that with so many awful things happening in the world that these photos should be protected as much as possible from abuse.
A NEW Photo album has been created called 01NewPhotos. This contains new pictures of Leon which will be moved at a later stage into an existing folder for new folder.
If you know the password please click here to enter this section.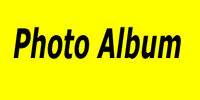 If you are a member of Leon's family or a close friend but do not have access to this section, please contact us by clicking here